Maintaining a highly efficient facility or plant on a daily basis has its challenges.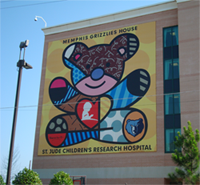 At Ekmark Electric Company we are proactive when it comes to the electrical reliability of our clients. When in today's industry most electrical contractors rely on power disruption, costly service calls and electrical break downs to make a profit. Our goal is never to allow our clients to experience that inconvenience. Responding to the needs of our clients; we offer on-the-spot estimates, fixed pricing or service contracts which can help save up to 15% on service costs.
Our technicians are on call 24 hours a day, seven days a week, and our answering and paging system aides in our promise to respond in a timely manner for all after-hours calls. Large or small, scheduled maintenance or as daily support for your facility staff; we stake our reputation on being there with the reliable service you need, when you need it - always.
24/7 Emergency Response

Disaster Recovery
2 Hour Response Guaranteed
Cell Phone Dispatch

Critical Power/Power Quality Service

Surge Protection
Harmonics
Uninterrupted Power Supply (UPS)
Isolated Grounding Systems

Lighting Systems

Task Lighting
Site Lighting
Emergency Lighting
Arena Lighting
Display Lighting

Life Safety Systems

Emergency Lighting
Stairwell and Building Egress
Clean Room
Power Distribution

Critical Power
Life Safety
Emergency Power
Grounding
Lightning Protection
Transient voltage surge suppression
DC Power

Energy Solutions

Energy Cost Reduction
Energy Audit Self Power Generators
Distributed Generation
Power Efficiency Improvement
Minimizing Power Losses
Direct Digital Controls (DDC)

Proactive Maintenance

Data Logging, Demand Analyzer, Power Quality Analyzer, Harmonics Analyzer
Cleaning, Tightening and Torqueing
Customized Predictive and Preventive Maintenance Plans
Start on your project today by submitting a Request for Service.