Regardless of size or scope, our expertise and industry-leading processes keep your project on schedule and on budget.
Pre-Construction Services
Ekmark Electric Company has the resources needed to provide the customer a complete turnkey electrical design and installation package. Our in house professionals are always seeking ways to value engineer the project before and during installation. Value engineering allows us to present cost reducing options to clients to deliver the most cost efficient design while still providing the highest quality installation and customer satisfaction. Our professionals can take concept to reality!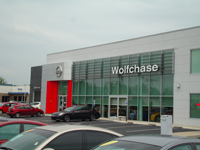 Design Build & Pre-Construction Services
Save time and money with Ekmark Electric Company's Design Build & Pre-Construction services. Our team consults with you before and during the design phase to ensure that every aspect of your project is completed successfully. Preconstruction services are an integral part of any contract awarded to Ekmark Electric Company but are also available independent of the award of a project. Our Design Build and Pre-Construction team provides faster, more efficient delivery regardless of whether your project is several thousand dollars or several million. These services include:
Establishment of budget
Coordination and communication between clients, trade contractors, general contractors and designers
Ongoing value engineering
Construction feasibility reviews
Specification development
Streamlined process for design, pricing and implementation
Facilitates fast-track projects
Preconstruction through delivery
Serving the Mid-South since 1981, Ekmark Electric Company gives you the assurance of working with an electrical contractor that can deliver on its promises. From our excellent credit and MOD ratings, to our designation as a Tennessee Drug Free Workplace, Ekmark Electric Company has proven we can get the job done for you.
Start on your project today by submitting a Request for Service.
Selected Work

St. Jude's Kay Kafe with lighting by Ekmark.
Testimonial
The installation work that Ekmark Electric did was above reproach... it was some of the finest work I've seen. I must say it went much, much better than the previous contractor.
John Knight
Honeywell Project Manager
KGF Lan Systems